This bar will take you where you want to go after you are done with this page.
Click on Back Button to go back
---
Free
Bargain Bulletin
Read This Click Here
---
We now can offer you Harley-Davidson ® Original Motorcycle Parts.
---
If you have the catalogs from Harley-Davidson ® Just call us with the part # and see if we have it in stock.
---
We will use this Page as an index for parts.
For info on Parts Call 1-248-683-1536
---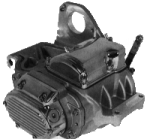 Click here for Transmissions pricing
Specification and prices subject to change without notice.
---
---
Marlin's Motorcycles
Call 1-800-777-5543